Access Database Example - Complexity and Simplicity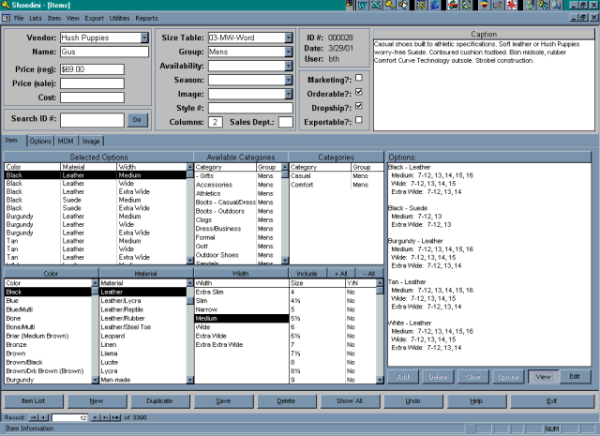 Many of our screens perform very complex functions, such as the one pictured here. However, the learning curve to bring a new user up to speed is relatively short. Complexity and simplicity must go hand in hand. Even though this form may appear to be complex, it conforms to standard Windows design schemes and layouts, keeping it simple and allowing a user familiar with the program's purpose to begin using the screens and inputting data fairly quickly.
The language used for ultra development of the more intricate features is Visual Basic for Applications (VBA), the programming language inherent within Access. VBA modules will be used within the forms and external to the forms to give the program extensive sophisticated features that would otherwise be unachievable. By combining the best features of Access with the versatility of VBA, the final program will be extremely functional, versatile, and comprehensive.
This particular example manages the inventory database for an e-business online shoe store.